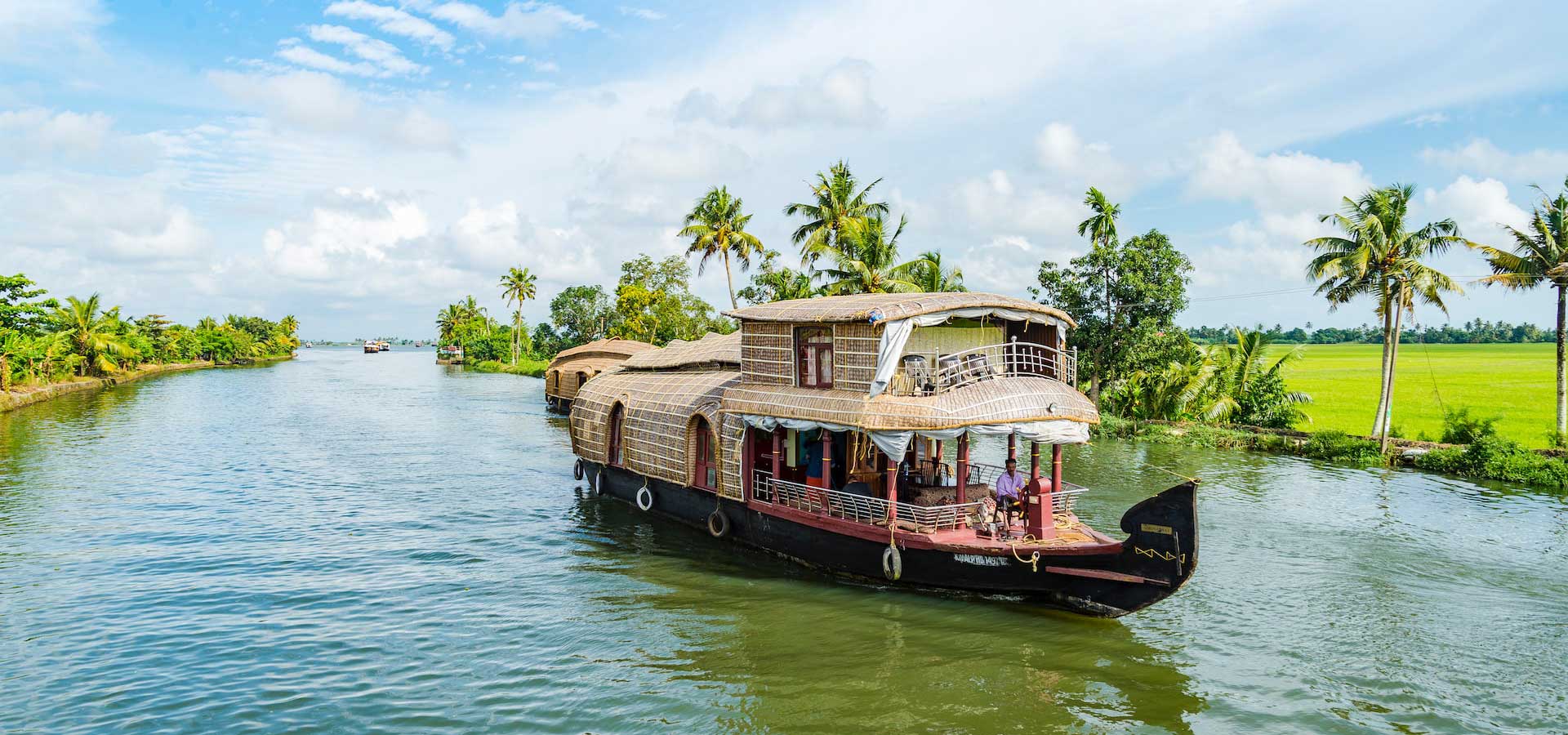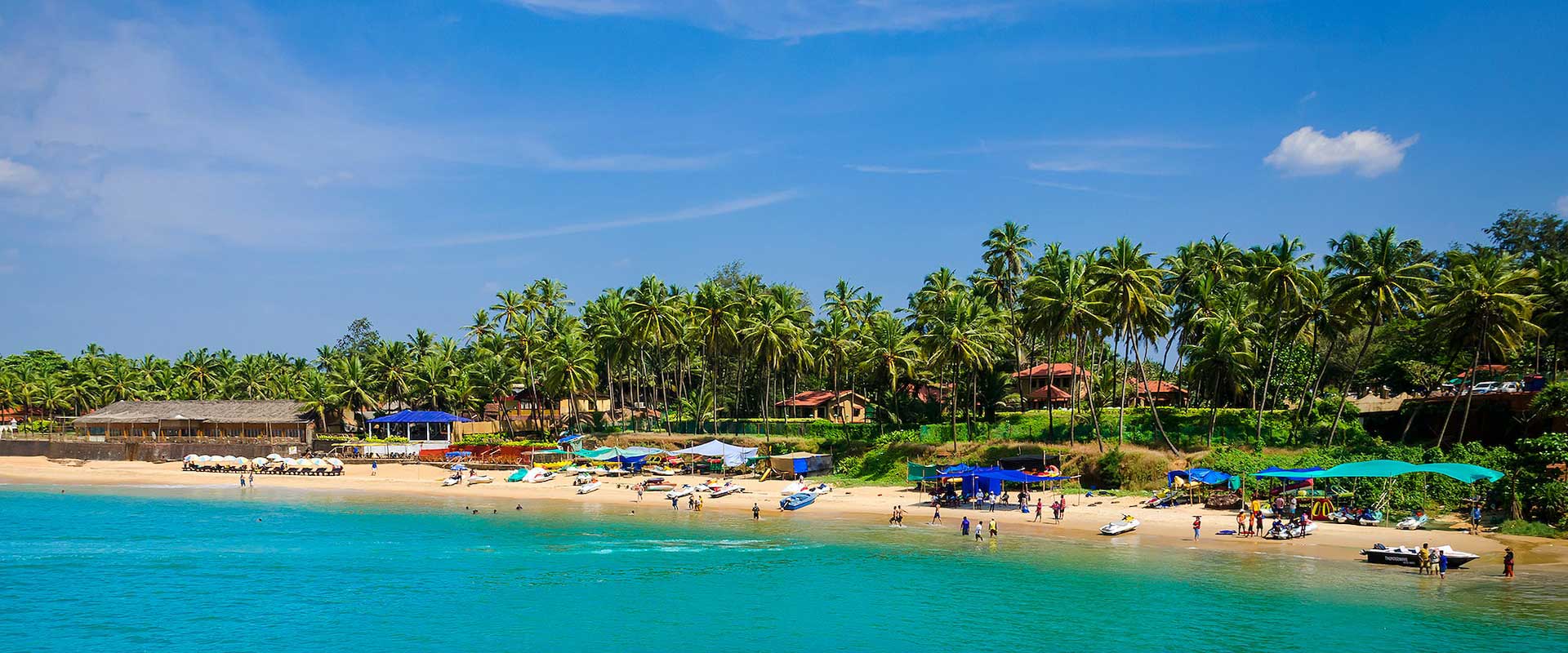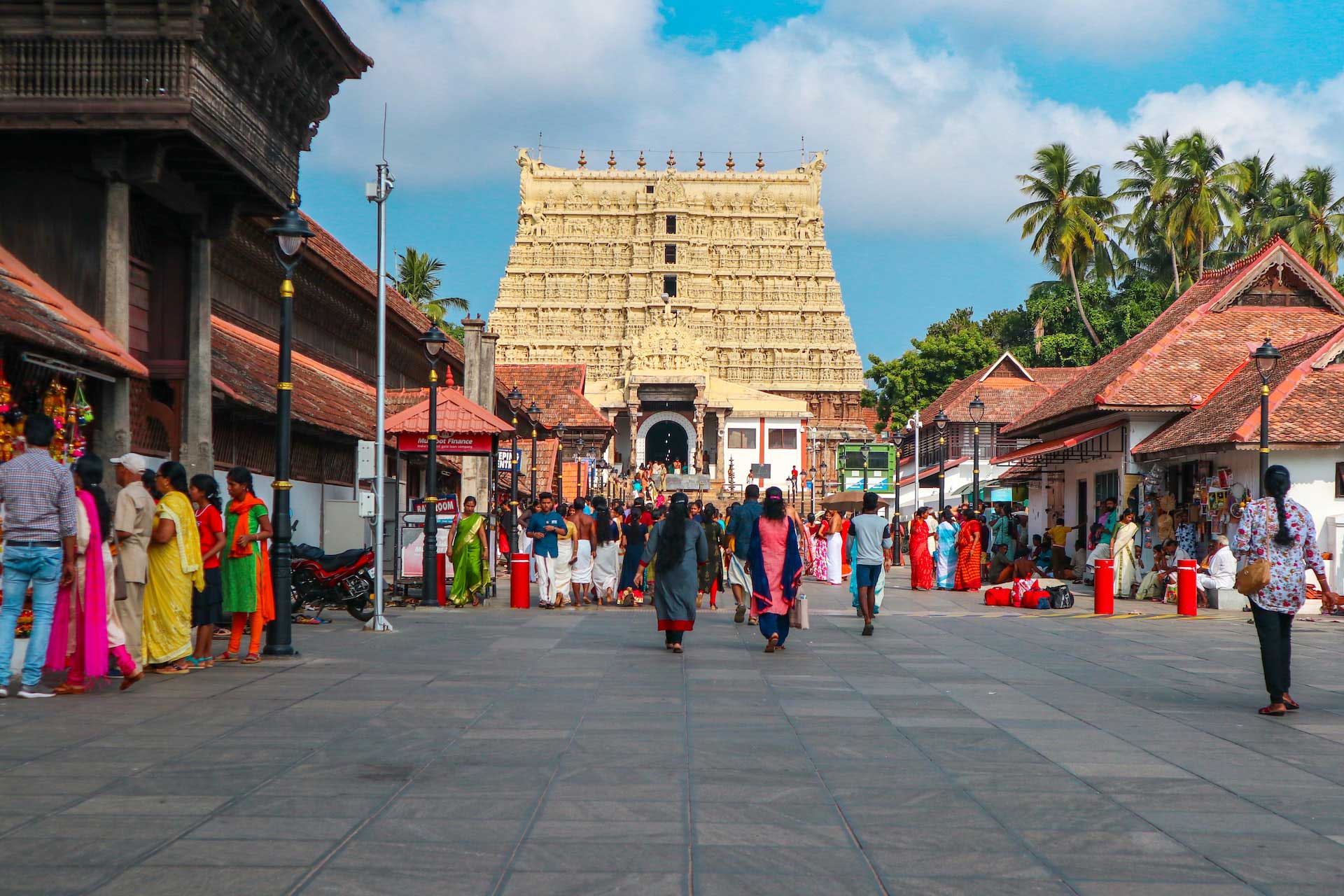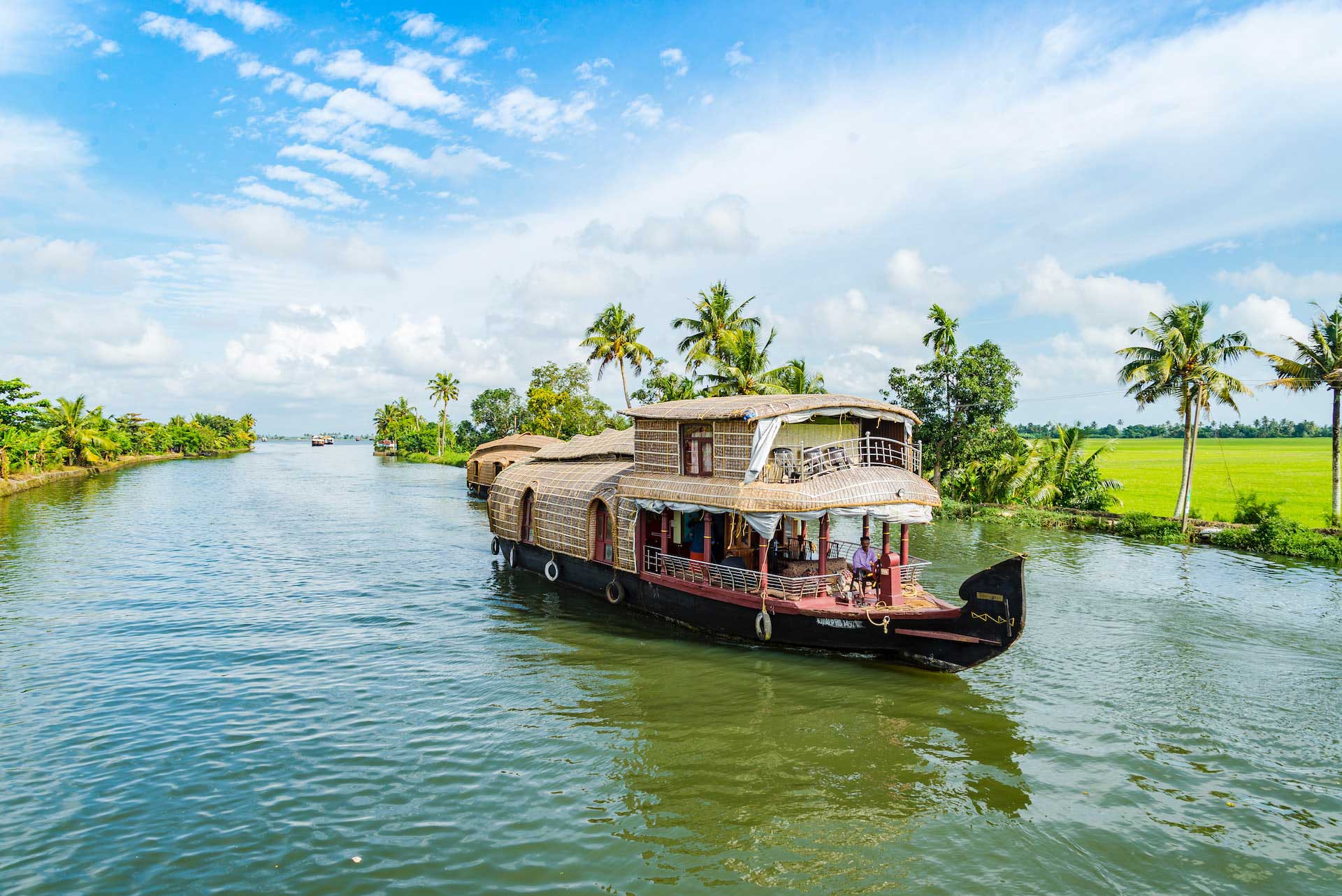 Welcome To South India Voyages
South India Voyages, a team of well-trained and experienced personnel. Started this company since its inception in 1999, South India Voyages has organized rewarding Cultural and Adventures for travelers, specially for South Indian, Rajasthan & Srilanka.
South India Voyages creates a friendly and safe cultural & trekking environment, which in turn has made us a favorite among travelers who have used our services. We see ourselves as cultural ambassadors who open avenues of understanding into the day-to-day lives of the people who populate these regions.
We are one among the best tour operators in South India with an option for competitive & customizable
tour packages for south India
.
Our All Inclusive Tour Packages
17 Nights / 18 Days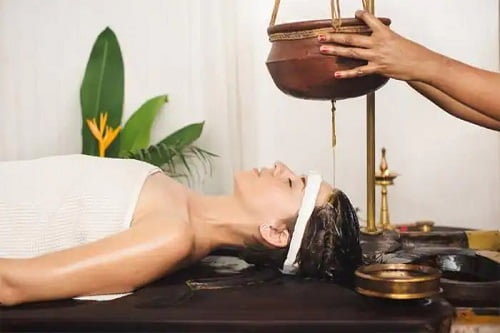 Ayurveda Tour Kerala South India
Best Time : Oct – March
Cochin – Alleppy – Komarakom – Periyar – Kovalam (One Week for massage) .
Welcome to the spectacular backwaters. Cochi is an excellent tourist destination in Kerala. It is a religious sanction and is known for the amused sightings like pristine Fort Kochi Beach, Marine Drive…..
21 Nights / 22 Days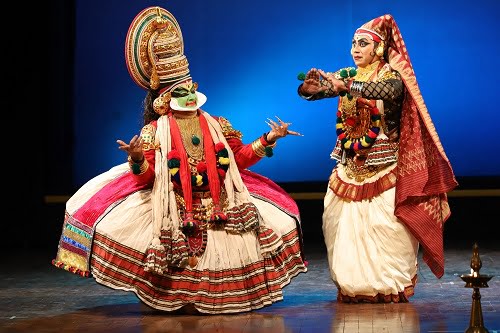 Explore South India
Best Time : Oct – March
Arrival at Mumbai – Goa – Badami – Hampi – Chikmagalur – Halebid – Belur – Hassan – Sharavan…………
South India Luxury tour package is a chance to explore the foremost pleasing destinations of the country with one vacation. Gather the simplest experiences with……
11 Nights / 12 Days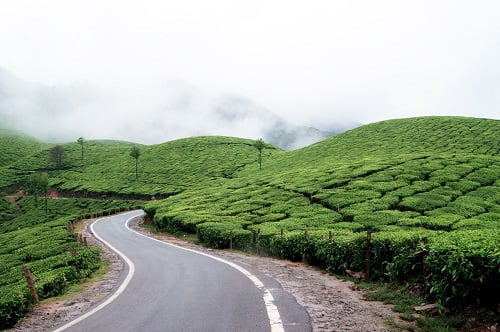 Incredible Kerala
Best Time : Oct – March
Cochin – Munnar- 3 days Trek – Thekkady – Backwater – Mararikulam & Dep.
A hike in the mountains of Kolukkumalai create adventurous memories with your friends & family with a trekking experience at Kolukkumalai & Korangani.  Relish a boat ride in Periyar lake glimpsing the…..
9 Nights / 10 Days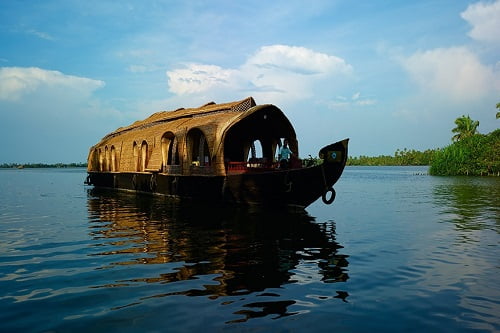 Kerala Backwater Tour
Best Time: Oct-March.
Cohin – Munnar – Thekkady – Kumarakom – Alleppey – Kovalam – Kanyakumari.
A place comprising beautiful beaches, spice gardens hidden in the hills, and a relaxing treasure of backwaters, Yes it is one of the most unique and full of cultural knowledge Kerala…..
12 Nights / 13 Days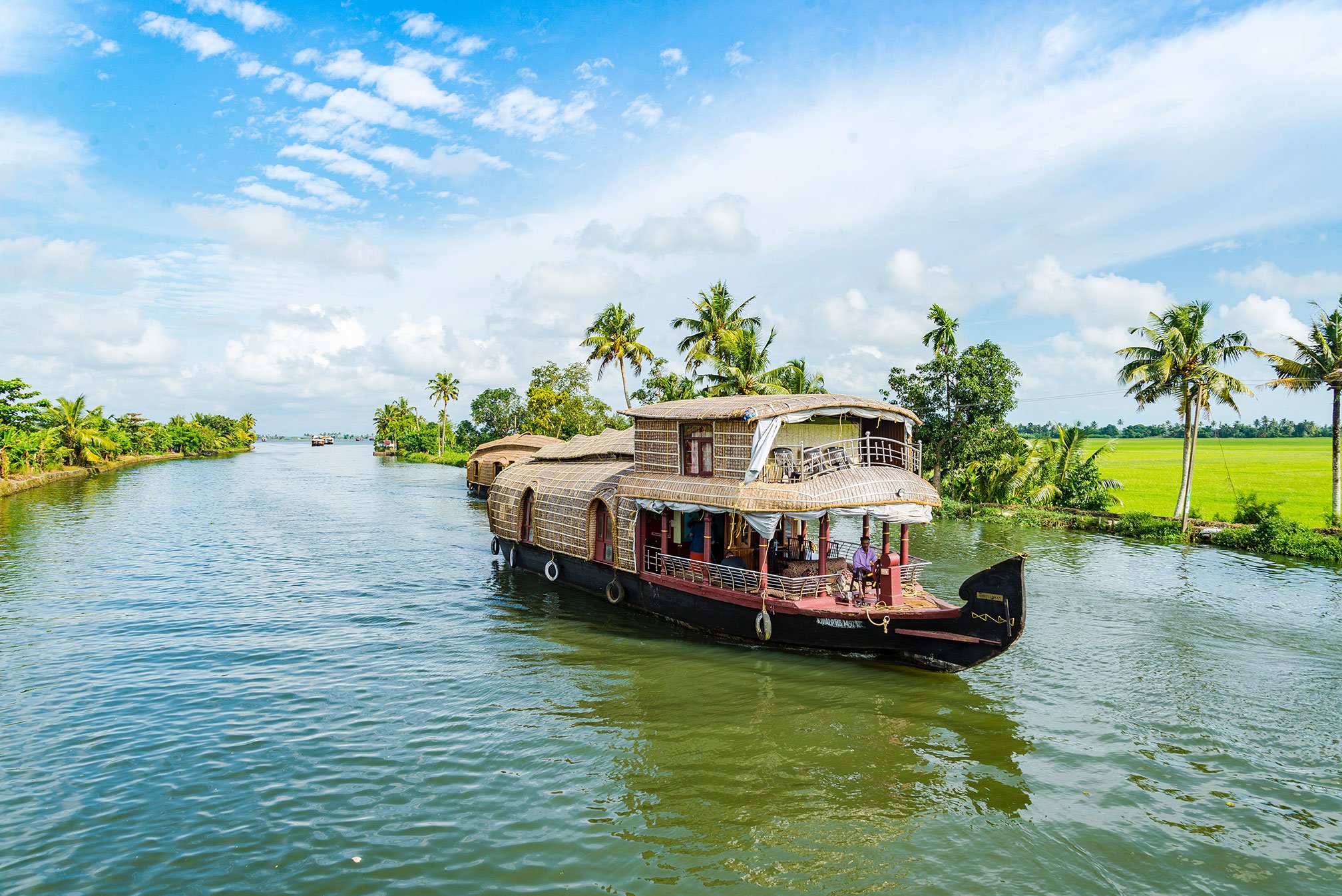 Kerala Houseboat Tour
Best Time: Oct-March
Arrival Mumbai – Trivandrum – Kovalam – Alleppey – Periyar – Munnar – Cochin.
Dive into the enchanting essence of Kerala and staying on a houseboat in the center of the water will be a remarkable and unforgettable experience. Explore traveling through the lush green and many…..
16 Nights / 17 Days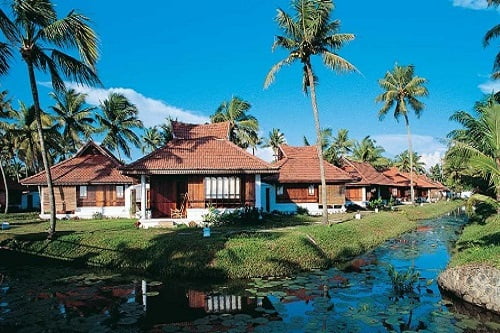 Luxury South India
Best Time: Oct-March.
Mumbai – Cochin – Komarakom – Jaipur – Agra – Haridwar – Rishikesh.
North & South India Tour is scrupulously formulated to plan an amazing journey for travelers to make their vacation memorable. South India Voyages presents you a gracious opportunity to explore the…..
9 Nights / 10 Days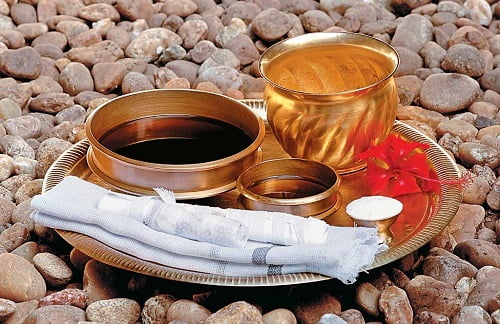 North Kerala Luxury Tour
Best Time: Oct-March
Cochin – Wayanad– Tellicherry – Athirapalley – Cochin Dep.
This tour has been designed for those exploring the unexplored and enchanting highlights of the North of Kerala rich in its cultures and traditions and many stunning locations. The peaceful nature…..
16 Nights / 17 Days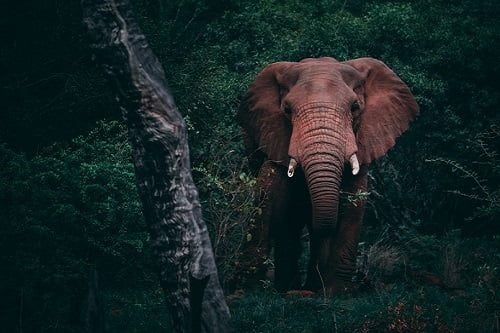 South India Wildlife Tour
Best Time: Oct-March
Bangalore – Nagarhole national park- BR Hill – Bandipur National Park – Ooty – Munnar……..
The astonishing wildlife getaways present the immaculate chances to carouse in the jewel of mother nature. Kerala forest stays for its unspoiled wildlife safari. This is the place to enjoy the adventure…..
19 Nights / 20 Days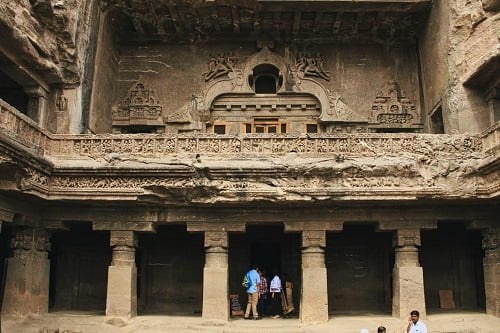 South India with Ajanta & Ellora
Best Time: Oct-March
Bangaluru – Mysore – Madras (Chennai) – Mahabalipuram – Pondicherry – Tajore – Trichi……
The Ajanta Caves are famous for their great architecture, exquisite stone carvings, and beautiful murals. The Ellora Caves are a World Heritage Site and are masterpieces created by monks to reflect…..
18 Nights / 19 Days
Trip to South India
Best Time: Oct-March
Mumabi – Chennai – Madurai – Kanyakumari – Kovalam – Alleppey – Backwater Cruise – Trissure – Calicut…….
You will experience the best by walking down a road with trees on both sides on a sunny morning, the journey itself is as beautiful as the destination. South India Voyages proposes an exclusive tour…..
14 Nuit / 15 Jour
Inde du Sud "Hors des sentiers battus"
Temps Favorable: Oct – Avril
Durée: 14 Nuit / 15 Jour
Partez pour un séjour inoubliable dans le sud de l'Inde. Vous parcourrez de magnifiques sites loin de…
14 Nuit / 15 Jour
La traitement Ayurvédique
Temps Favorable: Tout le Temps
Durée: 14 Nuit / 15 Jour
Bien plus qu'une médecine traditionnelle indienne, l'ayurveda est une façon d'aborder notre vie selon…
13 Nuit / 14 Jour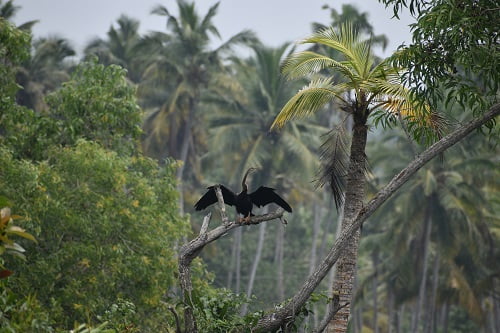 Vie sauvage Inde du Sud
Temps Favorable: Oct – Avril
Durée: 13 Nuit / 14 Jour
L'Inde, avec sa variété infinie de flore et de faune, est l'un des pays les plus riches en termes de faune et de nature. Couvrant une grande partie du…
17 Nuit / 18 Jour
Kerala et Tamil Nadu
Temps Favorable: Oct – Avril
Durée: 17 Nuit / 18 Jour
Commencez cette découverte par la vie actuelle de Indienne. Durant ce séjour de deux semaines vous irez à la découverte du Sud de l'Inde, une région…
11 Nuit / 12 Jour
Location Voiture au Kerala et Tamil Nadu
Location de voitures dans le Kerala, le Tamil Nadu et d'autres parties de l'Inde du Sud…
Kerala Tourism : A Charismatic South Indian Destination
Today's hectic life and chaotic lifestyle often indicates almost everyone to pause, slow down, breathe and relax. It's not just enough to spend some time to relax because the hustle and bustle of city still leaves you stressed by the end of the day. Plan a Kerala trip, a journey that encompasses serenity because Kerala is festooned with the emerald backwaters, has pristine hill stations to visit, exotic beaches, vibrant cultures and many more. In fact, selecting one of the best Kerala tourism tour packages will include a variety of tourist places and you will fall in love with each of them.
Luxury South India Tour Packages
North Kerala has many attractions, which include lovely hill station holiday as well as great beach holiday along with an opportunity for bird watching. Kerala holiday packages offer almost everything you would wish for in a holiday. You name anything and there is a place for that. You can enjoy trekking, camping, enjoy water sports, mountain biking, zip lining or if you are a peace loving person, take the beaches, enjoy the backwater cruise or rejuvenate through Ayurveda. You can experience village life, taste the Kerala cuisine and witness vibrant festivals, which will leave you with lots of memories for lifetime.
Kerala tour packages include ecotourism packages that are developed by forest department of Kerala and the local community supports and stays involved whole-heartedly. There are hot spots for nature lovers and with lush vegetation and scenic natural beauty. The Kerala backwaters comprise serene stretches of canals, lakes and lagoons, which are positioned parallel to the Arabian Sea. In fact, backwaters region of Kerala are among the most popular tourist destinations in South India, worldwide and visitors are of the opinion that the tranquil backwater cruises are definitely once in a lifetime experience. So, book Kerala backwaters tour with us and just soak in nature's finest form.
Kerala Tourism
Kerala tourism is not just about absorbing natural beauty. It's rich culture draped with festivals, different type of dances, literature, Ayurveda therapies, delectable cuisine and its special art and craft, attract tourists and travelers from all over the world. Kerala travel packages has it all and you will believe it when you will see them. In addition to these, Kerala has the best wildlife to explore and is simply perfect for bird watching as well. Kerala holiday packages and deals will provide you with finest tour plans and even customize one for you. The only thing you can stay assured is that you will have a hassle free holiday and you will take back unforgettable memories with you.
Kerala is a home for some of the best honeymoon destinations in India. The coastal paradise that Kerala has attracts many newly wedded couples as they want to spend the first few days or months in pure bliss before they begin a completely new phase of their lives. Honeymoon is a special time and helps the newly wedded to know each other better. Kerala honeymoon packages include a variety of offers to choose from. So, you can choose the best fitting one and the safest trips to have a journey to one of the most romantic spots in the world.
Surprisingly there is no right time to take the Kerala honeymoon tour because it absolutely depends on what you are looking for as a couple. To beat the heat, you can head to the beaches and if you wish to snuggle the night way, choose the monsoon season. Munnar is a beautiful hill station surrounded by picturesque beauty of the green rolling hills, which can even beat the other well-known hill stations of India like Shimla and Darjeeling. Strolling with your life partner down the winding path in the misty mountains of Munnar, can simply take you to a dream world.
If you are looking for Kerala family tour, book with us and get customized tour package so that you enjoy your holiday with your family at an affordable price. Kannur is famous for its beautiful beaches and scenic hills at the same time. The beautiful fabric that most visitors buy in Kerala are produced here. Along with all these, the traditional art form of Kerala, Theyyam is seen here.
If you are interested in wildlife, waterfalls and other wild aspect of nature, there is a lot to explore in Wayanad. You can spot elephants, deer, birds and even tiger at the Muthanga Wildlife sanctuary. Check out the rock carvings, which belong to the monolithic and Neolithic period in Edakkal caves. Take a Kerala family trip planned and organized by south india Voyges or share your interest with our representatives to get it customized according to your wish and expectations.
If you opt for the complete Kerala tour package, you will be able to explore the strings of beauty and a land full of boons and bounties including the rural life of Kerala and that is untouched by the hands of industrialization and hence holds its natural environment even today. This delights the tourists along with the taste of Sadya, which is Kerala's elaborate mouth-watering feast and visitors prefer having the experience of the delicious Sadya there. At the same time if you wish to witness vibrant festivals of Kerala, make sure you select one of the best fitting Kerala tours and travels package so that we arrange your visit accordingly.
Trivandrum, the capital of Kerala, is the unification of culture and heritage with modernism. On one hand, you have the Padmanabhaswamy temple, which is mentioned in Bhagwat Gita and has its own significance and on the other hand, you have Techno Park, which is India's first IT park in Trivandrum. Another city of Kerala worth visiting is the port city, Kochi. Along with the famous Vasco de Gama church, Fort Immanuel, Mattancherry Palace, David Hall and Cherai Beach are some of the famous sites of the city. Since different foreigners invaded the city, it has become a mixture of cultures.
Kerala is undoubtedly a great place for vacation. So, to get an authentic experience of Kerala, book one of the best Kerala tour packages with us. We offer luxurious yet affordable packages to choose from or we can tailor make one to fit in your desires and anticipations. It is pleasant and mesmerizing all around here. Enjoy secluded paradise or indulge yourself in adventure sports, you can have all in one place and that is Kerala. The state also hosts numerous tourism festivals and you can also be part of any of them to get a peek inside Kerala. Find all the information right from comfortable homestays to luxurious houseboats on South India voyages to go on a blissful vacation to Kerala.