Ayurveda Tour Kerala South India
Ayurveda has been nurtured on these shores for over cardinal years and also the world is slowly wakening to the sensible applications of this ancient sort of medicine.
Welcome to the spectacular backwaters. Cochi is an excellent tourist destination in Kerala. It is a religious sanction and is known for the amused sightings like pristine Fort Kochi Beach, Marine Drive, Santa Cruz Cathedral Basilica, Mattancherry Palace, and much more. Let's walk, relax and rejuvenate on Alappuzha beach or a calm houseboat ride over the silver-lining backwaters. Experience the luxuriant green surroundings in Kumarakom the best-known destination for its backwater cruise. Explore the wildlife scene at the prime destination of Periyar. The top beach holiday with ayurvedic godsends at Kovalam. We offer a collection of soothing Ayurveda treatments being administered. It is the science of life, Ayurveda has developed and evolved into what it is today from several ancient treatises. Heading to the place to the thriving lush greenery where fascinating legends and demagogues still roam in its alleys.
Name of program
Ayurvedic tour Kerala South India
Places Visit
Cochin
Alleppy
Komarakom
Periyar
Kovalam
Route Map
Detailed Itinerary
Arrive at Cochin international airport. Upon arrival in Cochin meet to our representative and transfer to hotel. The afternoon will be free for relaxation at the hotel In the evening you will be taken for a show of Kathakali Dances. Kathakali is the most famous dance form of Kerala. Artists with colourful make up (that looks less like make up, but more like masks) perform the dance drama depicting stories from famous Indian Epics like Mahabharata etc. Overnight at the hotel.
Kathakali dance show at night
9 Nights / 10 Days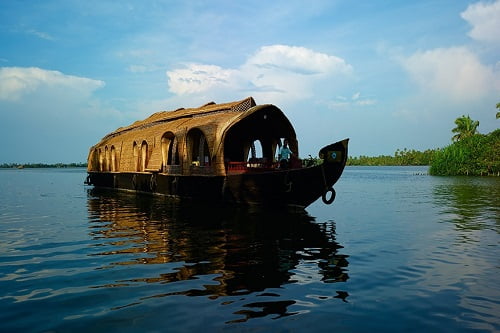 Kerala Backwater Tour
Best Time: Oct-March.
Cohin – Munnar – Thekkady – Kumarakom – Alleppey – Kovalam – Kanyakumari.
A place comprising beautiful beaches, spice gardens hidden in the hills, and a relaxing treasure of backwaters, Yes it is one of the most unique and full of cultural knowledge Kerala…..
12 Nights / 13 Days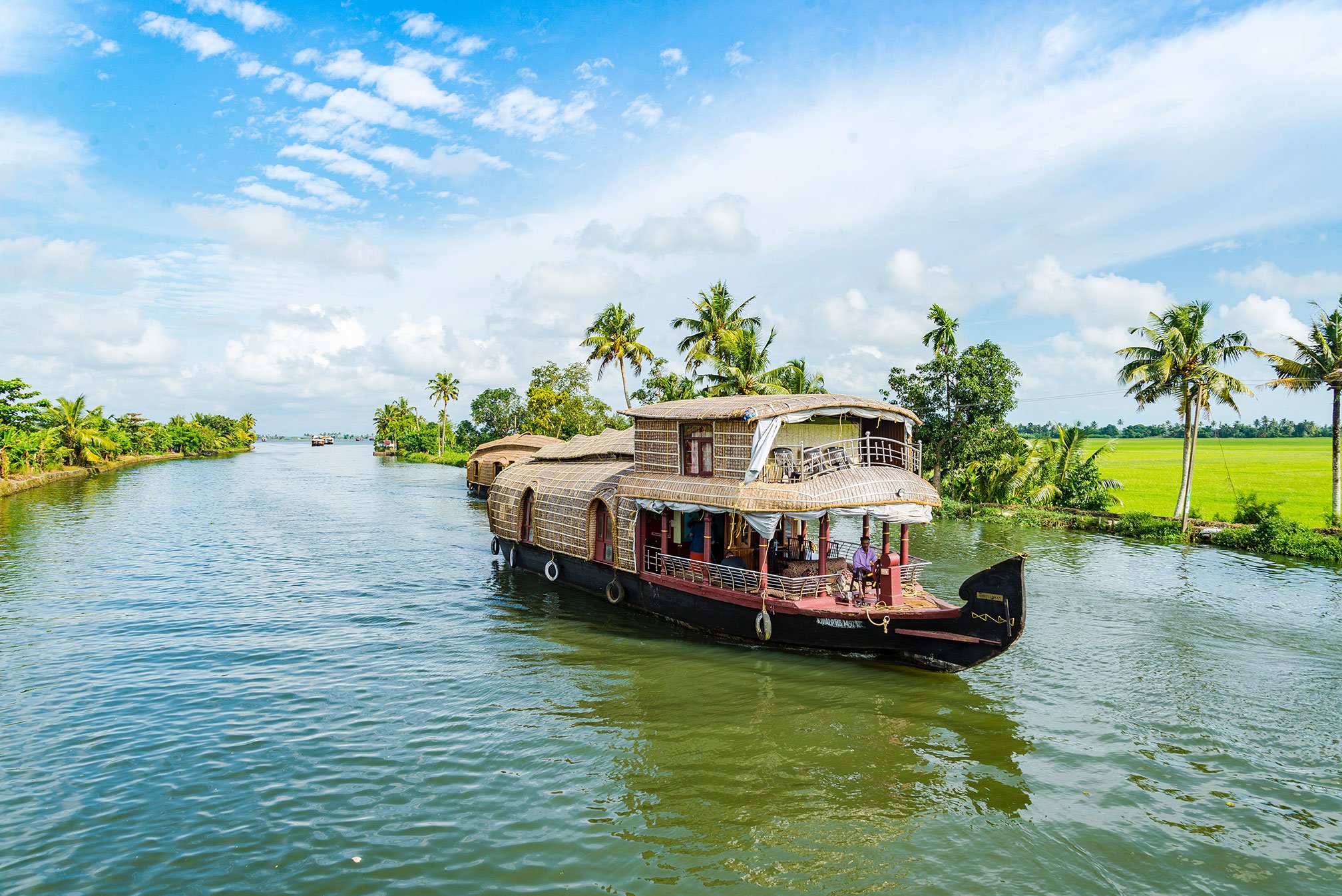 Kerala Houseboat Tour
Best Time: Oct-March
Arrival Mumbai – Trivandrum – Kovalam – Alleppey – Periyar – Munnar – Cochin.
Dive into the enchanting essence of Kerala and staying on a houseboat in the center of the water will be a remarkable and unforgettable experience. Explore traveling through the lush green and many…..
16 Nights / 17 Days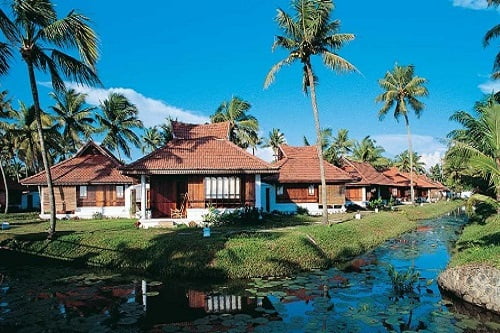 Luxury South India
Best Time: Oct-March.
Mumbai – Cochin – Komarakom – Jaipur – Agra – Haridwar – Rishikesh.
North & South India Tour is scrupulously formulated to plan an amazing journey for travelers to make their vacation memorable. South India Voyages presents you a gracious opportunity to explore the…..